This contest is open to all participants worldwide. Entry into this contest constitutes your acceptance of these official rules. The IQRA International Quran Competition (the "Contest") is designed to encourage all Muslims; children, adults, male and female to join their sisters and brothers in submitting a short recitation of Quran. All levels and ages are invited to enter the contest to build bridges for the community at large.
BINDING AGREEMENT
In order to enter the contest, you must agree to the rules. Submission of an entry into the contest constitutes agreement.
ELIGIBILITY
To be eligible an entrant must register and submit a video or audio recorded recitation of the chosen passage by the deadline, May 12 2019. Limit ONE entry per person.
SPONSOR
The contest is sponsored by IQRA Network LLC ("IQRA" or "IQRA Network" or "Sponsor").
HOW TO ENTER
To enter the contest, fill out this form and submit a video or audio recitation of the following verse by May 12th 2019: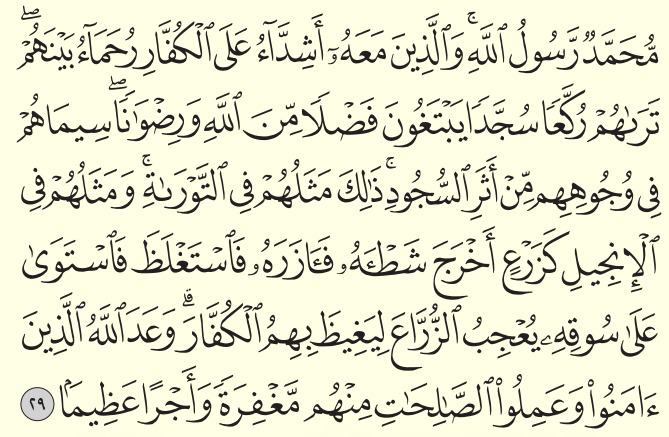 Limit ONE entry per person. Duplicate entries will be removed. During the contest, the sponsor and judges will review entries. Any entry with an incomplete submission will be disqualified.
ROUND 1 – Sunday May 12th
Each submission will be judged by two judges who will cast their votes electronically based on the video and audio recitation and the accurate application of Tajweed rules. 50 finalists will advance to the next round based on the scores while taking into account a balanced Geographic distribution of Muslims across the world.
ROUND 2  – Saturday May 18th
Each finalist will be invited to participate in a 15 minute recitation session with 4 judges from Al-Azhar University over the Internet via Video Conferencing. 10 finalists will be selected to advance to the final round. All participants in this round will be emailed an electronic Certificate of Achievement signed by the head of the judging panel.
FINAL ROUND  – TBD
The live finale will take place at  the Islamic Center in the Greater Boston area and will be streamed on Facebook.
PRIZES
1st Place: $1000 USD
2nd Place: $500 USD
3rd Place: $250 USD
4th through 10th Place: $50 USD