What to Expect Next
Receive
An Email
Attend
Trial Lesson
Receive Your
Class Schedule
Ayra Khan
"Teacher Sarah makes memorizing Quran so fun."
Isa Mohiuddin
"We went through 2 or 3 teachers before we found IQRA Network Sh. Yusuf."
Adam Segueri
"I would like to thank Mr. Hani for teaching me so much about Quran."
Alsayedi Family
"Sister Aisha is kind, she is all the nicest things in the dictionary."
Numair Khan
"I nominate Sh. Hossam to be the best teacher."
Alima Khatun
"Mr. Taher is the best Quran teacher I've ever had."
James Robert
"IQRA Network makes studying the Quran, Arabic, and Islam so easy."
Fatimah Ahsan
"I choose IQRA because it's a very reliable network, with a lot of great teachers. During my time with IQRA, which is 3 years I've learned 11 Juz."
Nasar Azam
"With the blessing from Allah, he has guided me to IQRA."
"IQRA Enabled us to understand our religion in more detail and read Arabic Fluently"
Tiered
pricing
TEACHERS
ACADEMICS
TOOLS & LEARNING MATERIAL
SCHEDULING
PROMOTIONS
*Cancellations or changes to the schedule must be submitted through the student dashboard at least 4 hours prior to the lesson start time.
**Rescheduling must be done within 90 days of the original lesson.
*** ***Discounts are applicable when 2 or more students enroll in the same plan. Discounts are not applied for group lessons.
What IQRA Achieved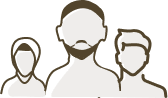 Teachere expert

Students enrolled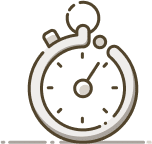 Hours taught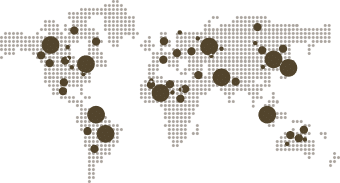 Countries
You ask, we answer
Here are responses to some frequently-asked questions
When did you begin your business?
IQRA was founded in 2017 by three fathers, an MIT research scientist, a Tufts University educator, and Al-Azhar University Sheikh. With each founder bringing a unique skillset, they saw a need to bring proper Quran, Tajweed and Islamic Studies to families living in the West. All founders are now Board Members and work to secure the legacy of IQRA for generations to come.
What makes IQRA different?
There are many online programs for Quran and Islamic Education, but none match the resume of IQRA. We hold the most prestigious accreditation of Quranic recitation. Sh. Masarawi, scholar and founder of the largest, and most accomplished Quran Institute awarded us the official seal of approval.
How much experience do you have?
We have taught over 1 million hours of Quran, Islamic Studies and Arabic. With over 3,000 active students in 46 countries, 300 teachers and 35 staff members, IQRA is run more like a Fortune 500 company than a local Sunday school, but with the personal touch of a family member. Feel confident knowing we attract the best in the industry and don't stop innovating to stay ahead.
Where are you located and do you have service in my area?
Our headquarters is in Massachusetts, USA, and we have a satellite branch in Cairo, Egypt. Our staff and teachers are located all over the world. The school is online only, and so, we are able to offer lessons to anyone, anywhere in the world. All you need is a computer, phone, or tablet and an internet connection.